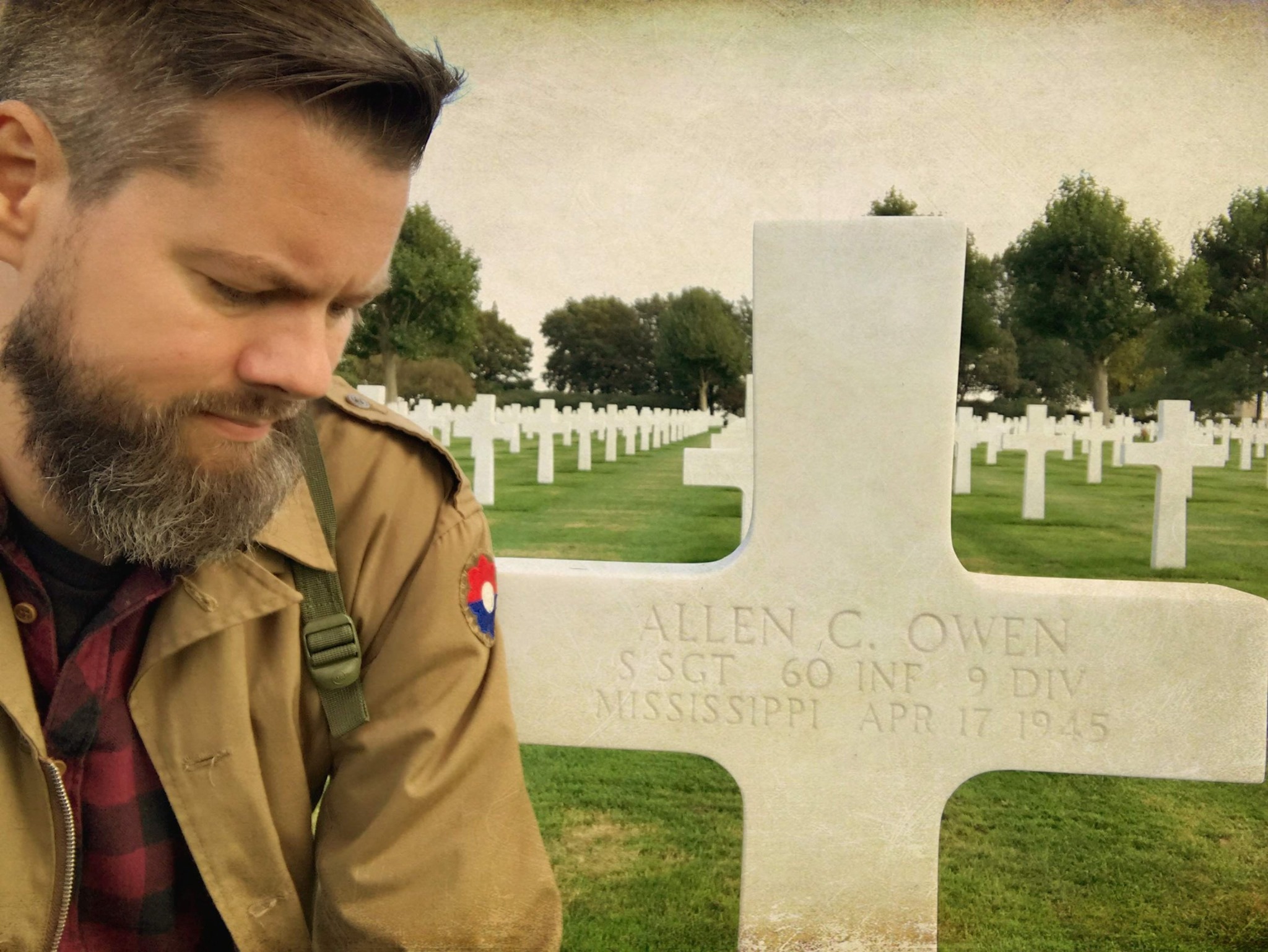 Yuri Beckers.
My name is Yuri Beckers. I am a 44 year old Dutch man, living in Copenhagen, Denmark. I was born and grew up in the Dutch city of Maastricht. We lived near the American Cemetery at Margraten, and from an early age on, I realized the cost of my freedom. Ever since I was 7 years old, I was fascinated by what these men have been through. I made a promise to myself at an early age, that I wanted to do something in return for all the veterans who fought for my freedom. This, is my promise to them.
For nearly 20 years I have been researching the history of the American 9th Infantry Division in World War 2. The "Notorious Ninth" or "Old Reliable" as some of their nicknames were. Over the years I have created a huge archive of documentation, reports, pictures, diaries, journals, memorabilia and books about this great Division. I go through great efforts to record and preserve the history of the Division and the men for future generations. 
Over the years I have been able to provide information about men of the 9th Infantry Division to over 700 families. I also have been contacted by authors, historians, the BBC, TV productions, and American Government organizations. My expertise was noticed and I have been involved in research that resulted in the finding and identification of 3 missing American soldiers in the Hurtgen Forest. I have done several battlefield presentations in the Hurtgen Forest area as well where I also took families to the locations where their father had fought during World War 2. 
All of this is done in my spare time, with a great passion for the 9th Infantry Division and its men. 
In order to preserve the history of this great Division I started the 9th Infantry Division in WWII Research Group. 
I am looking forward to see how I can help you, and together we can preserve the stories and legacies of these fine men who gave us back the freedom we enjoy today. 
Yuri Beckers